Tu Navegador esta des-actualizado, para que el sitio
funcione correctamente porfavor:

Loading...

Endoscopic Capsule
This procedure uses a small wireless camera to take pictures of the digestive tract. It allows your doctor to examine the entire length of the small intestine. Your doctor will ask you to swallow a video capsule the size of a vitamin tablet that contains a camera and its own light source. During the 8 hours of the exam, you will be able to move freely. The video capsule travels through your body and emits and records images. Most patients find the exam comfortable.
Later, our medical team will evaluate the images obtained and the report will be delivered to you.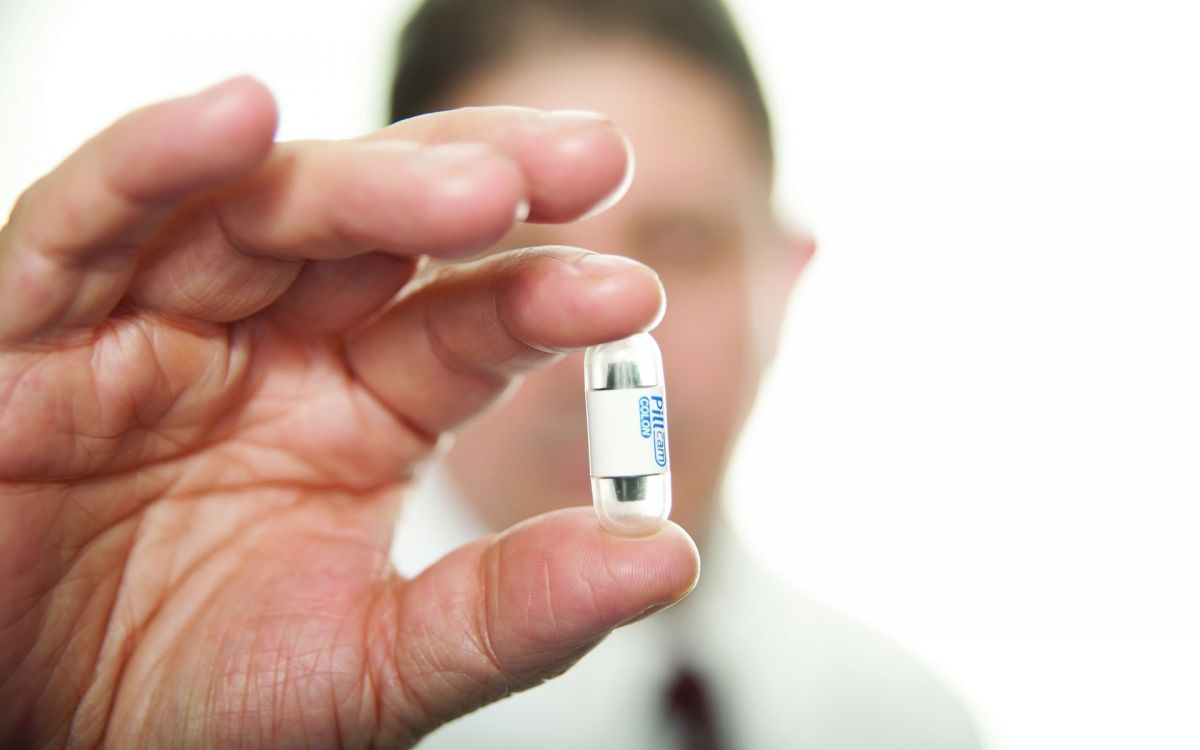 What are the possible complications of the use of the endoscopic capsule?
Although complications can occur, they are sporadic when the study is carried out by doctors specially trained and experienced in performing the procedure. A potential risk could be retention of the capsule. It is important that you know how to recognize the early signs of possible complications. You should inform your doctor immediately if you have fever, trouble swallowing, worsening pain in the chest or in the abdomen after the study.
How is the capsule eliminated?
The capsule is disposable and passes naturally with bowel movements. You should not feel pain or discomfort.
Endoscopic capsule
*Does not replace standard endoscopy
* Provides an examination of the small intestine, but does not display all the parts of the esophagus, stomach and colon
*Complements standard endoscopy and is typically performed after a diagnostic endoscopic evaluation
What can occur during the examination with an endoscopy capsule?
Your doctor will prepare you for the examination by applying a sensor array with self-adhesive envelopes on the abdomen. The endoscopy capsule is swallowed with water and it will pass naturally through your digestive tract transmitting video images to the data logger content on your belt for approximately eight hours. You will be able to eat four hours after ingesting the capsule, unless your doctor gives you other instructions.
IMPORTANT INFORMATION: it is very necessary that you consult your doctor about your specific condition.